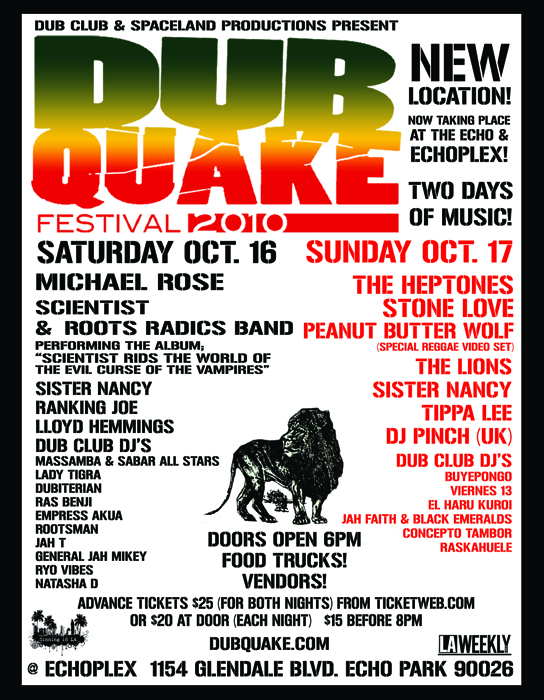 well we've had some wacky weather the past couple of days. it was 108* in long beach yesterday (no AC!) which almost made me insane and now it's overcast, humid but much cooler. many are talking about it being earthquake weather. not going to think about that right now.
but i WILL think about
dubquake
coming to LA in a couple of weekends. the guys that put on
dub club
always seem to bring in the heavy hitters and this show is no exception. i haven't been for MONTHS and might have to get my high steppin on and head over. 2 day pass only $25!!! such a good deal.
michael rose was the highlight for me. he turned the echoplex into a spaceship disco machine. so good to see a legend still tearing up the dancehall.
)))BOOM(((