these are cool. each lamp is made entirely of repurposed cardboard boxes. i'm thinking they might be a bitch to keep dust free...but i really like the idea and look.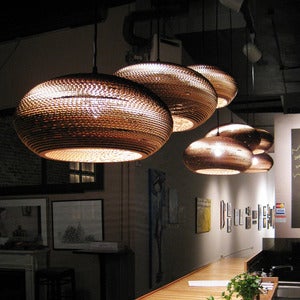 did i mention they're expensive? well of course they are.
too much $$
for my taste but a girl can dream.