i'm on the hunt for an arc floor lamp. i just wish i could combine aspects of different lights to create my own.
If I were a carpenter, and you were a lady, would you marry me anyway? Would you have my baby?
ok, i'll stop.
check the gold one out in the background! ai chi wa wa.
.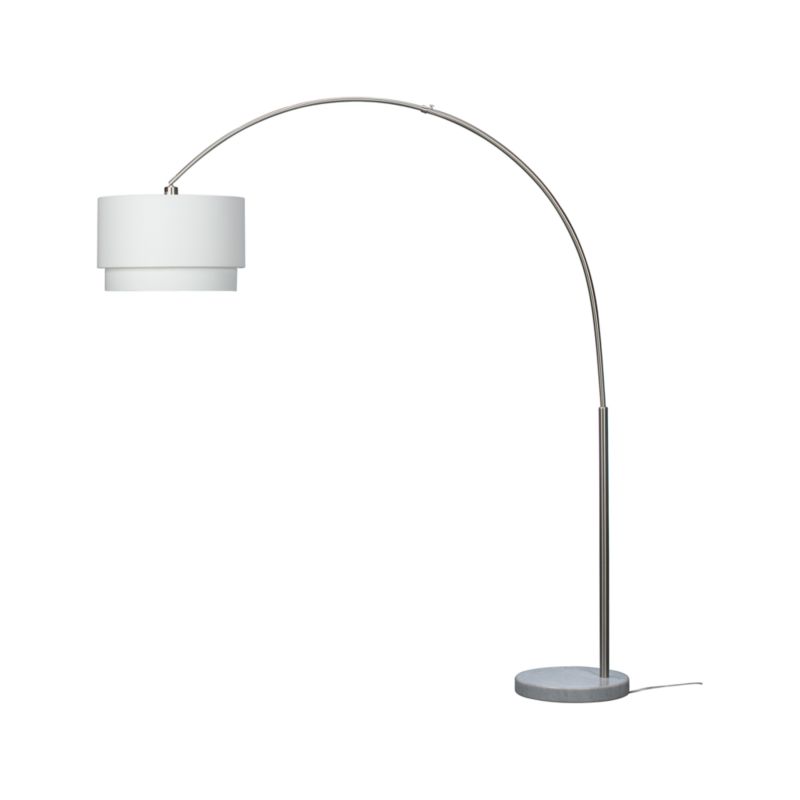 Crate and Barrel's $299 Meryl Floor Lamp
which is way more than i want to spend but has a solid arc width and a cool shade. but would i get sick of this shade after awhile? simpler is better?
the ol'
Big Dipper from Cb2 for $199
. i'd like a wider shade and a bigger arc.
so you ask where i want to put this baby...
well the base would go to the right of the tv, arc over the chair and land over the table in front of the window. you got me? i would be all over a ceiling lamp anchored above the table, but i rent this pad and there is no electrical in the ceiling of this room. too much trouble for now.